"Rice"
Gohei serves specially selected Shizuoka Koshihikari rice produced with love and hard work by our local farmers.
We are sure our rice will satisfy the most discerning gourmet and health conscious guests.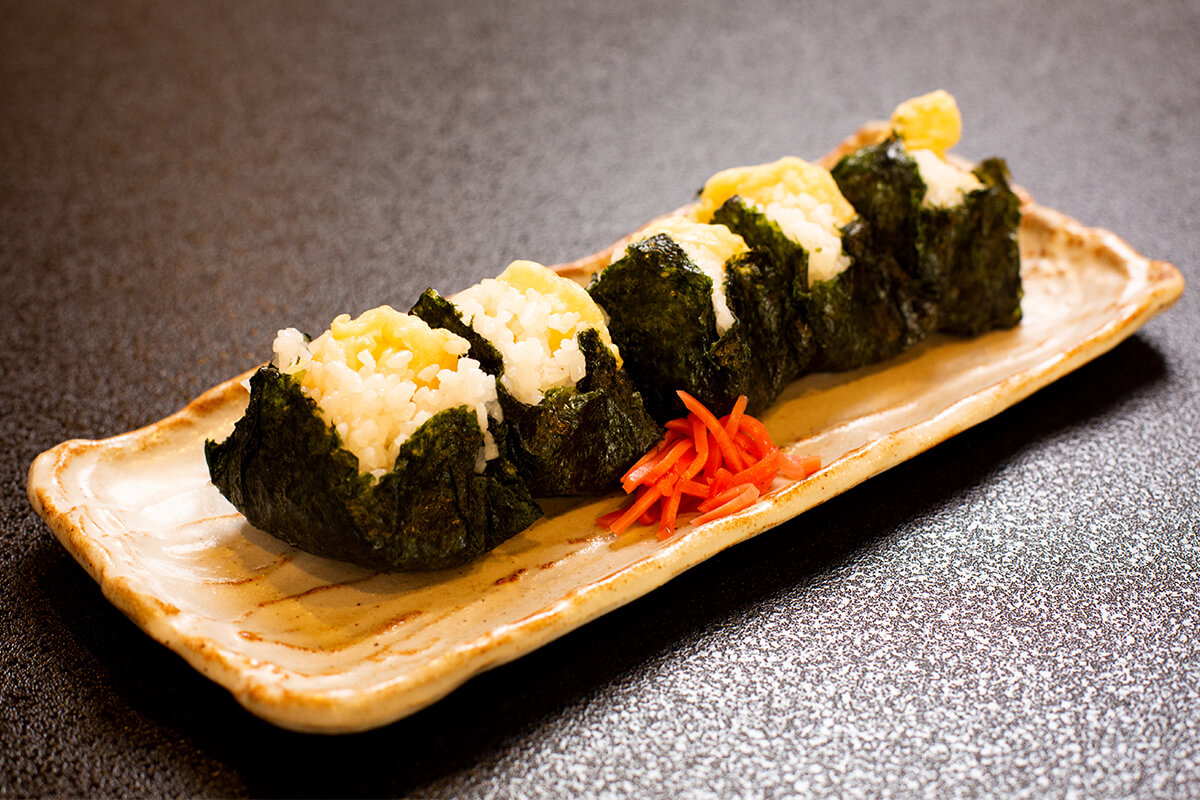 "Ingredients"
We would like our guests to enjoy true seasonal delicacies. We strive to serve the best of Shizuoka with freshest seasonal local ingredients.
From the ocean, we hand select bonito from Omaezaki, sakura ebi (shrimp) from Yui, and oysters from Hamanako.From the mountains, we hand pick bamboo shoots from Okabe, amela tomatoes from Oigawar, and Japanese yam from Hatsukura, shiitake mushrooms from Ikumi. We also select LYB pork (Landrace x Yorkshire x Berkshire pork) from Fujinomiya, Kuroge Wagyu Shizuoka Sodachi (Japanese black beef raised in Shizuoka) and many more ingredients from the wide variety of high quality local ingredients to be incorporated in our dishes.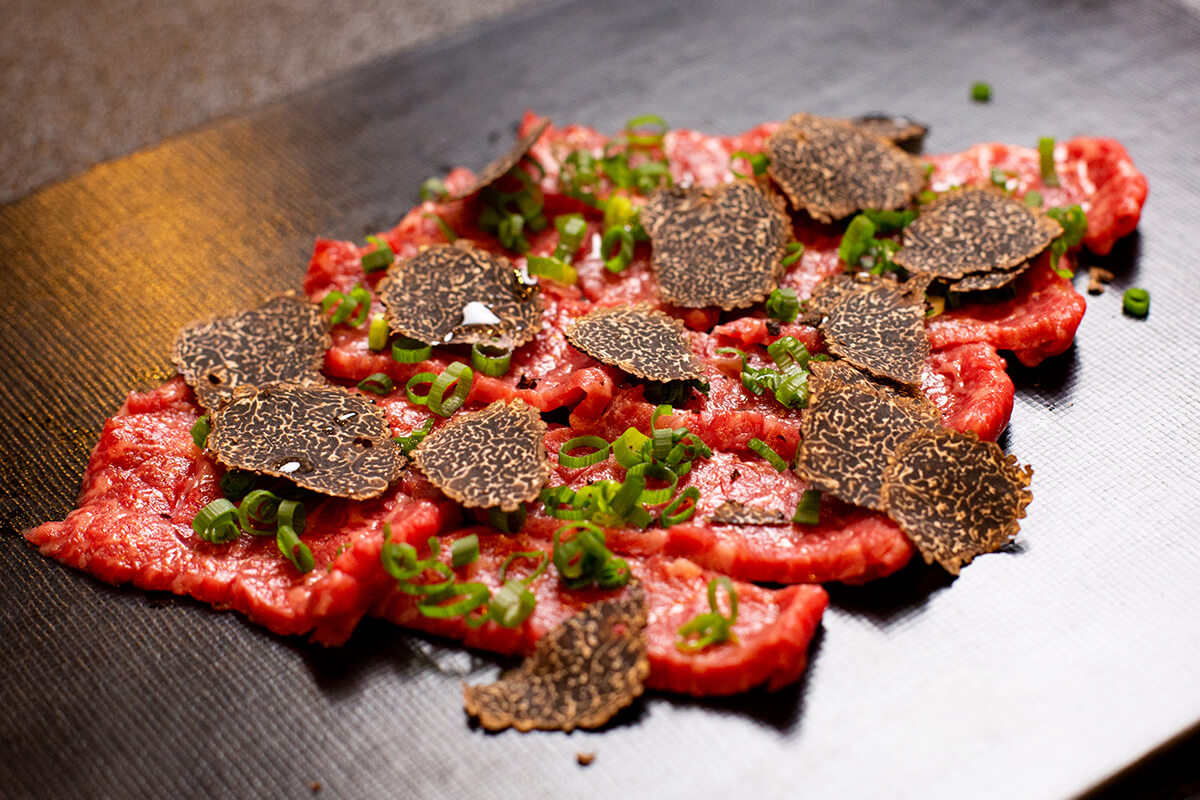 "Utsuwa, serving dishes"
We believe the utsuwa that our fine cuisine is presented in are part of the aesthetic, that in combination with our ingredients, complete the fine dining experience at Gohei.
Please enjoy both the taste and the sight of our fine cuisine. Our ardent wish is that your dining experience with us will be enjoyable and unforgettable.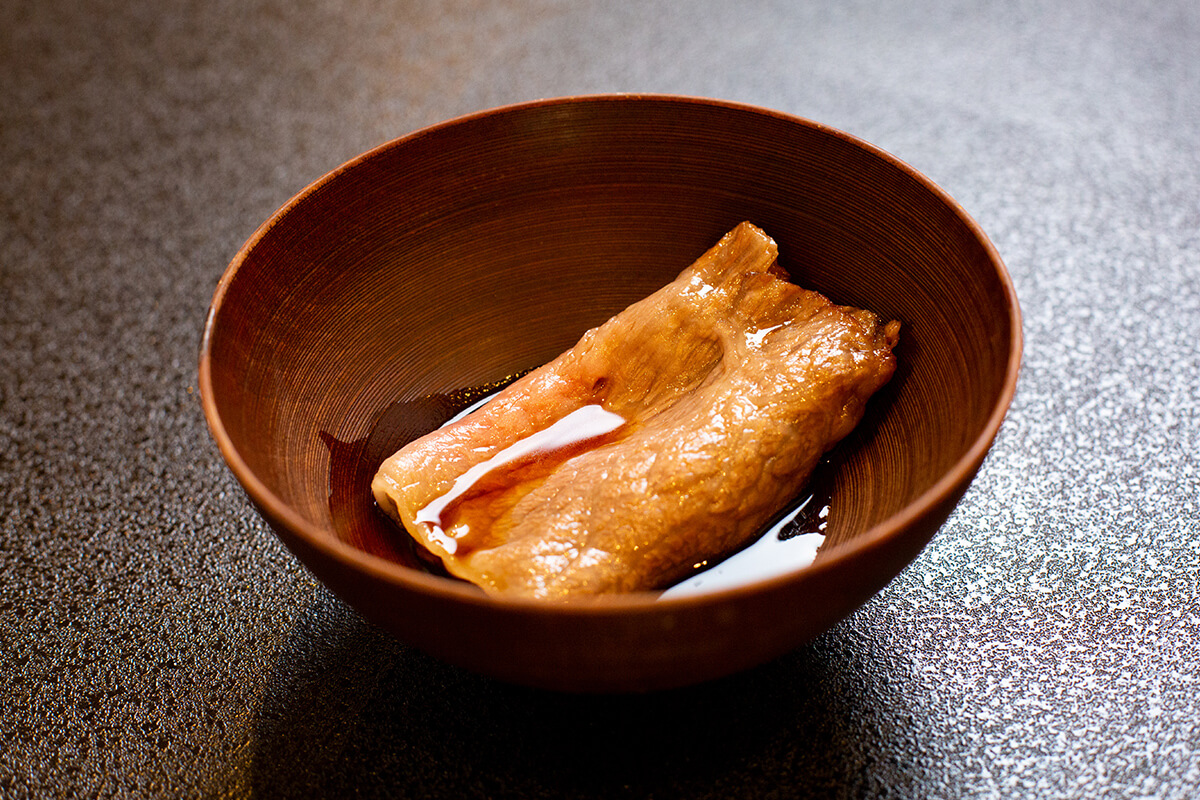 Kaiseki Course
5,000 yen (incl.tax 5,500 yen)
8,000 yen (incl.tax 8,800 yen)
10,000 yen (incl.tax 11,000 yen)
Special Kaiseki Course
15,000 yen (incl.tax 16,500 yen)
25,000 yen (incl.tax 27,500 yen)
Fugu (pufferfish) course
10,000 yen (incl.tax 11,000 yen)
Fugu (pufferfish) Course with shirako (soft roe)
15,000 yen (incl.tax 16,500 yen)
Kuroge Wagyu (Black Japanese beef) Course
10,000 yen (incl.tax 11,000 yen)
15,000 yen (incl.tax 16,500 yen)
Suppon (soft-shelled turtle) Course
10,000 yen (incl. tax 11,000 yen)
Access
Japanese Cuisine - Gohei

5-1-2 Hondori, Shimada City, Shizuoka Prefecture

2 minutes by car or 5 minutes on foot from JR Shimada Station

TEL 0547-36-0215
FAX 0547-35-2911

Hours Lunch 11: 00 - / Dinner 17: 00 - until close

Restaurant capacity: 80 seats

5 parking spots

Credit card: VISA / MASTER / DINERS CLUB / JCB

Service Charge 5%
Ozashiki cover charge 200 yen per person
*Reservation required for course meals. Please make a reservation at least the day before your visit.